At the beginning of this year, I made a big decision. I've been working on Castellammare as a little side project, on-and-off since 2012. Some years, I've gone hard and made and sold A LOT of jewellery. Other years, I took a big step back and focused on other areas of life. This year, I really wanted to step out of my comfort zone and see just how far I can take this little jewellery collection of mine.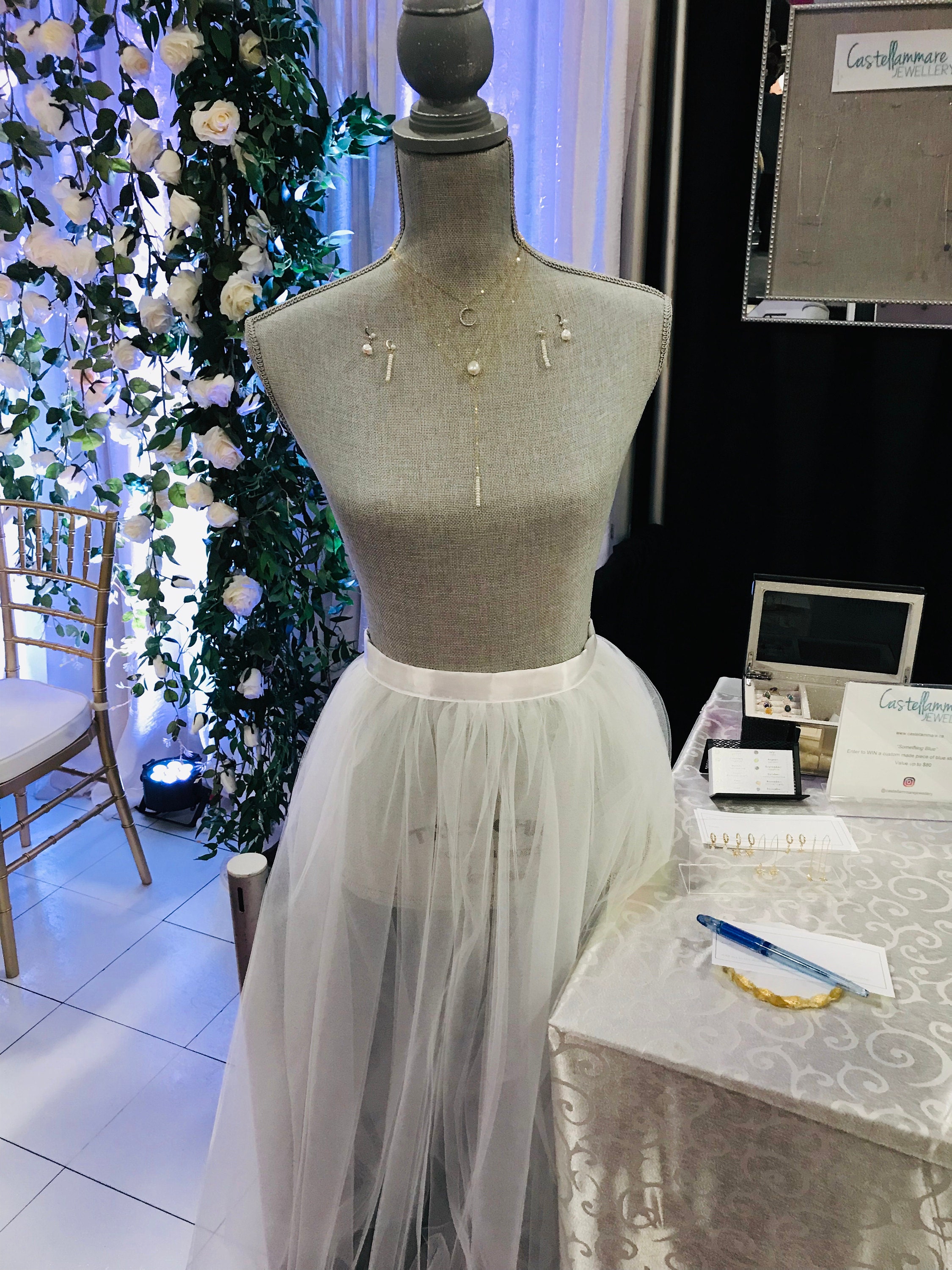 So what to do? How do I get the collection in front of the right people? Well, when I really thought about the all clients I've had over the years, one particular group really stood out - brides. I actually lost count of just how many bridesmaids gifts I've made over the years (hint the number of the pieces in definitely well into the 4 figures) and it really got me thinking that there may just be a little niche there for me. So I packed up the collection and brought it to the Spring 2019 Ottawa Wedding Show. 
Now, this was a BIG gamble for a small fry like me. But I figure it was worth a shot. I rounded up the best team: Jane, Karyn, Kelly & Jenny. I upgraded my display props. I designed many many new pieces.  I threw together a new website. Off I went to the show. 
How did go? Well.... as with anything, there was some good parts and some bad parts. The good: I met some amazing vendors and even more amazing brides! The market research I obtained was invaluable. The show really confirmed my suspicions on just who my target clients are. Great info to have. Unfortunately, the show suffered very low attendence this year. Truthfully, this was pretty upsetting. There was also a issue with a neighbouring vendor who had a very loud demostration at their booth. I can laugh at it now, but this past weekend I was NOT laughing when potential clients were be startled by my neighbour. 
Overall, I left the show convinced that I'm on the right path. You can expect to see a few more surprises from me this year so stay tuned ;).